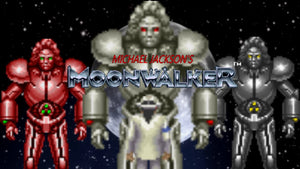 Design || MOON WALKER
"CHANGE IS INEVITABLE"
 If you caught my Designer Con 2020 + Pop Shop Live 2021 reveal show then you already know what's in store for next year. Introducing a very early preview of my next piece within the "R & R (Robotic Replicas)" series...
 "Moonwalker" the movie is an iconic film by the king of pop himself, but what really got me hooked was the arcade game because i kept dying and had no friends !! lol. As super hard as it was i kept persistent which made it that much more fun. Especially when you activated his transformation into his robotic counterpart. Or learned how make him moonwalk.  I did a mixture of a few things for my take on the design. With it being an 8 bit to 16 bit video game there was major room for redesign.
Instead of that bulky behemoth that the movie offered, 
I wanted to keep the look of the face based off the movie all while keeping to the body type of the game. To not give too much away i will say i will be taking influences from the likes of Mobile Suit Gundam, Evangelion, and Robocop for starters. I am sure other notable movies featuring robots of that era will come into account. The overall shape will be the same and then some. Take a look at a few early work in progress shots currently being sculpted by
@Willydigitalsculpting
below...
 There are some key points of redesigned for the feet to accommodate the weight by slightly bulking certain aspects such as the calves and legs. Reasons for those will also be revealed later. Robotic looking loafers are his new digs! I have plans to keep this at an 8". No plans for moveable joints, but working out an idea for removable parts...damn i want to spill it!!
The arcade version had 3 colors to select from. So it's possible to have have 3 different versions of it. Check the sprites below.
Hoping this is a surprise to many but i'm most excited of all! Cant wait to reveal the hidden features in the future!
---